Bestseller Bundle
Regular price
Sale price
$43.95 USD
Unit price
per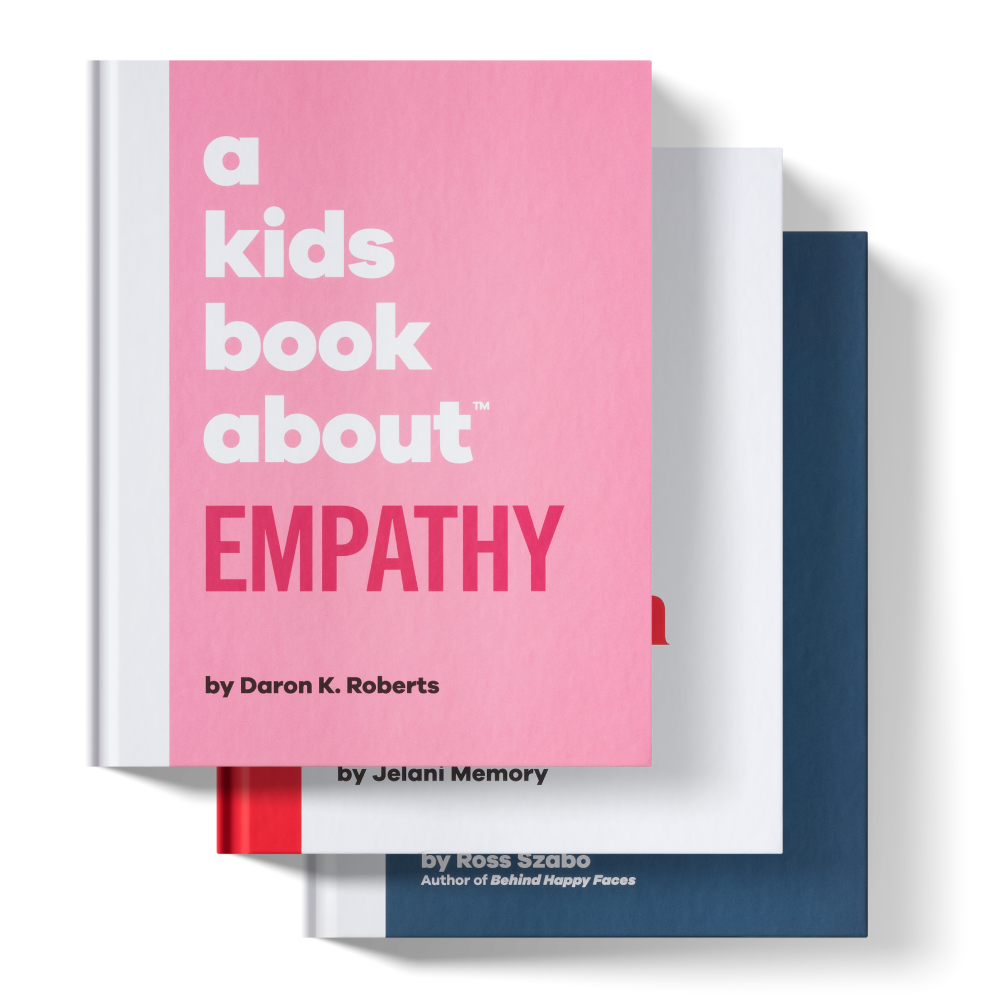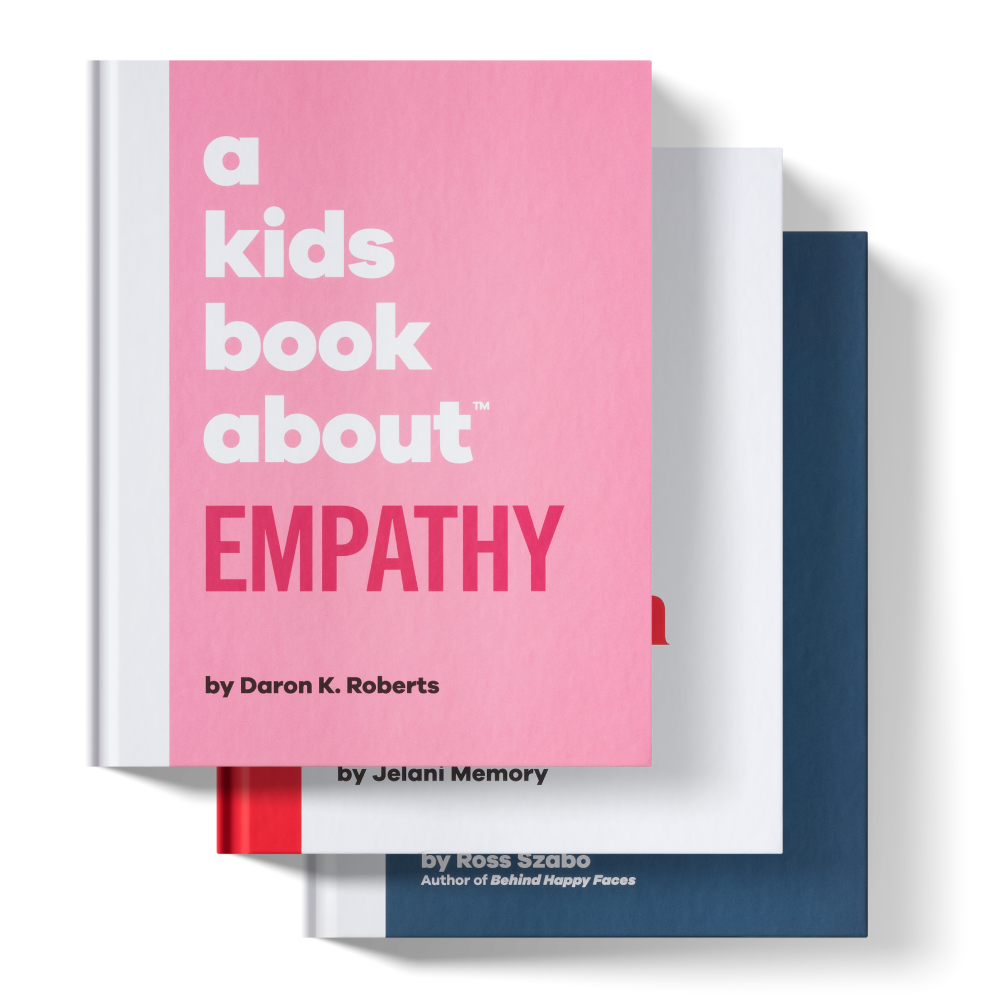 Bestseller Bundle
Regular price
Sale price
$43.95 USD
Unit price
per
About
Details & Care
Shipping
Save over 30% when you get our Special Edition 3-book bundle that includes our bestselling books about Racism, Anxiety and Empathy. 
A Kids Book About Racism
Yes, this really is a kids book about racism. Inside, you'll find a clear description of what racism is, how it makes people feel when they experience it, and how to spot it when it happens.

This is one conversation that's never too early to start, and this book was written to be an introduction for kids on the topic.
Jelani Memory is an African American entrepreneur, thinker, and constant learner. He lives in Portland OR, with his wife and six kids. He still wants to be an artist when he grows up.
A Kids Book About Anxiety
This is a book about anxiety. Having anxiety doesn't just mean you feel nervous sometimes or need to calm down. It means having an uncontrollable feeling that gets in the way of what you normally do. This book explores what anxiety is like and what life can look like when you're able to manage to live with anxiety.
Ross Szabo is an award-winning pioneer of the youth mental health movement. During his 8 years as Director of Outreach at the National Mental Health Awareness Campaign, he helped create the first youth mental health speakers' bureau in the country and personally spoke to over one million people. He is currently the Wellness Director at Geffen Academy at UCLA and CEO of the Human Power Project. He's using both of these opportunities to change the way communities learn about mental health.
A Kids Book About Empathy
This is a book about empathy. Feelings aren't always easy, especially when they are other people's. This book teaches kids (and grownups) how to feel "with" someone, and not just for them. 
Daron K. Roberts is a recovering NFL Coach, practicing leadership professor and hopeful triathlete. He averages 100 keynote speeches a year. Daron and his wife corral five children every Saturday during their weekly "Donut Council" outings.
+ More
- Less
3-Book Bundle
Hardback Sizes: 8in. x 10in.
Printed in the USA
– or –
Why Batch?
"I recommend that all my brands put Batch Tags on their packaging for the fastest reordering experience"
nik
tested &
approved
Why I'm
A Fan
I'm a big fan of A Kid's Book About. These books help facilitate important conversations with the next generation.

My Rating
Simp with me
Simp with me
Simp with me
Simp with me
Simp with me
Simp with me
Simp with me
Simp with me
Simp with me
Simp with me
Simp with me
Simp with me
Simp with me
Simp with me
Simp with me
Simp with me
Simp with me
Simp with me
Simp with me
Simp with me