Hot n' Spicy Set
Regular price
Sale price
$36.00 USD
Unit price
per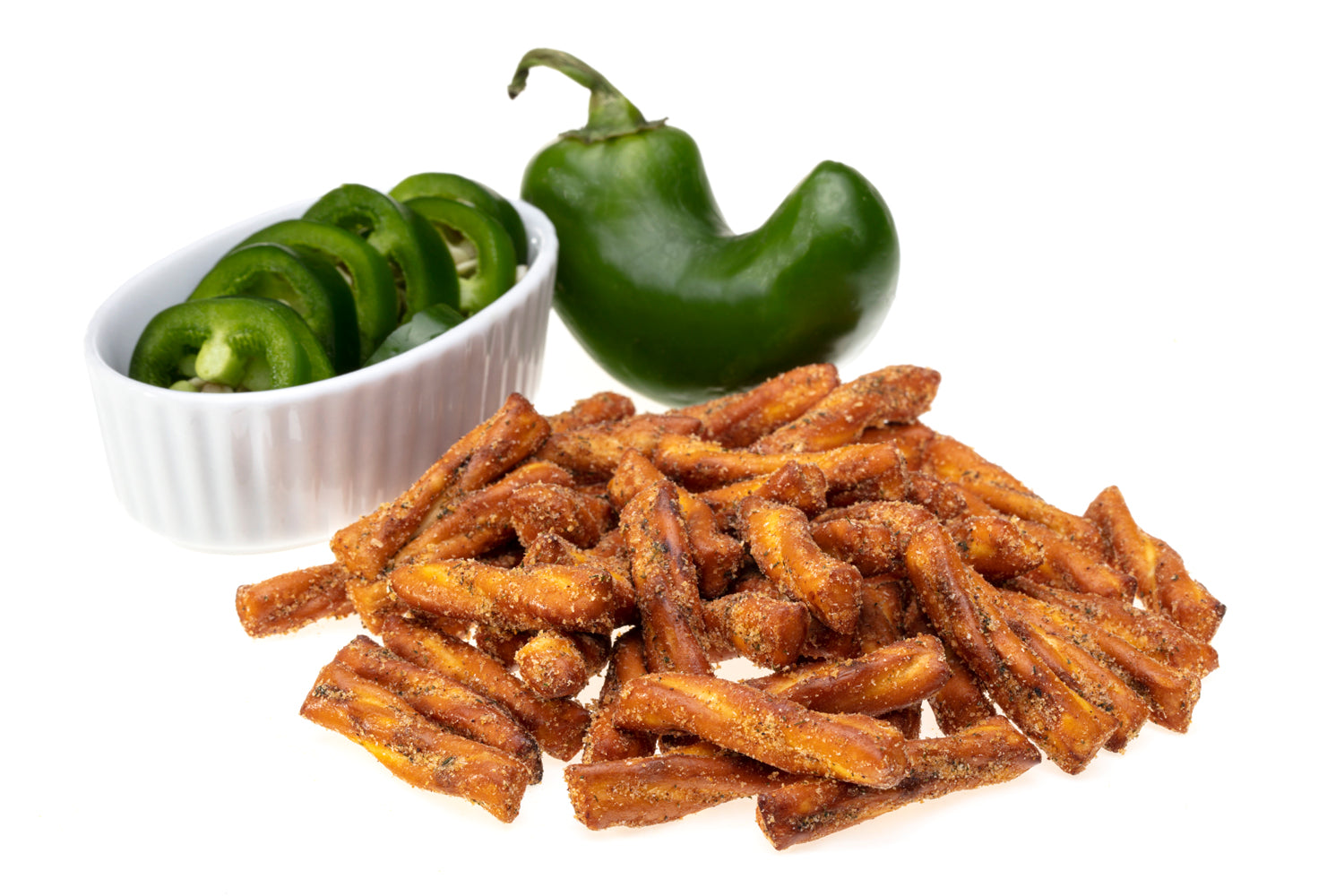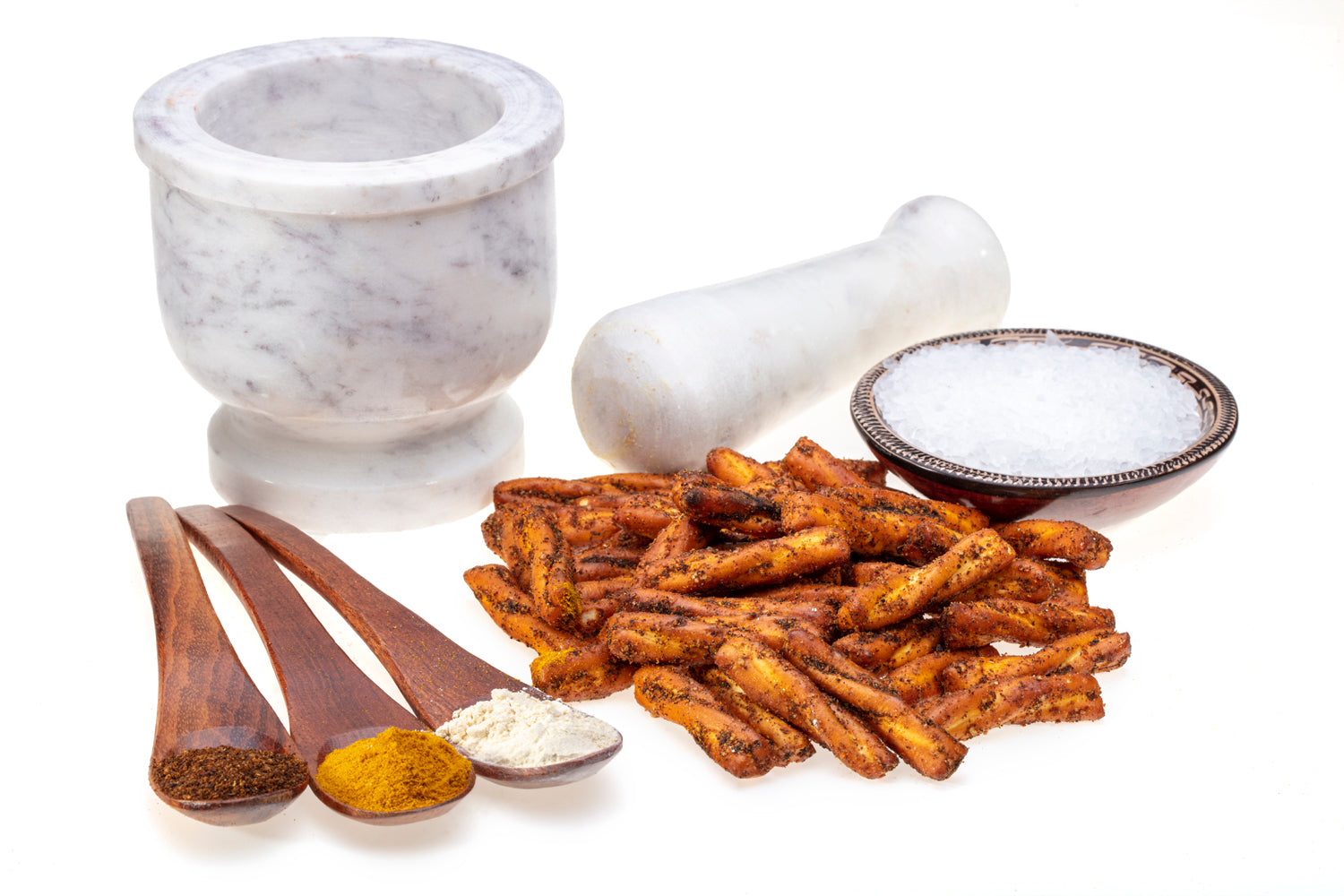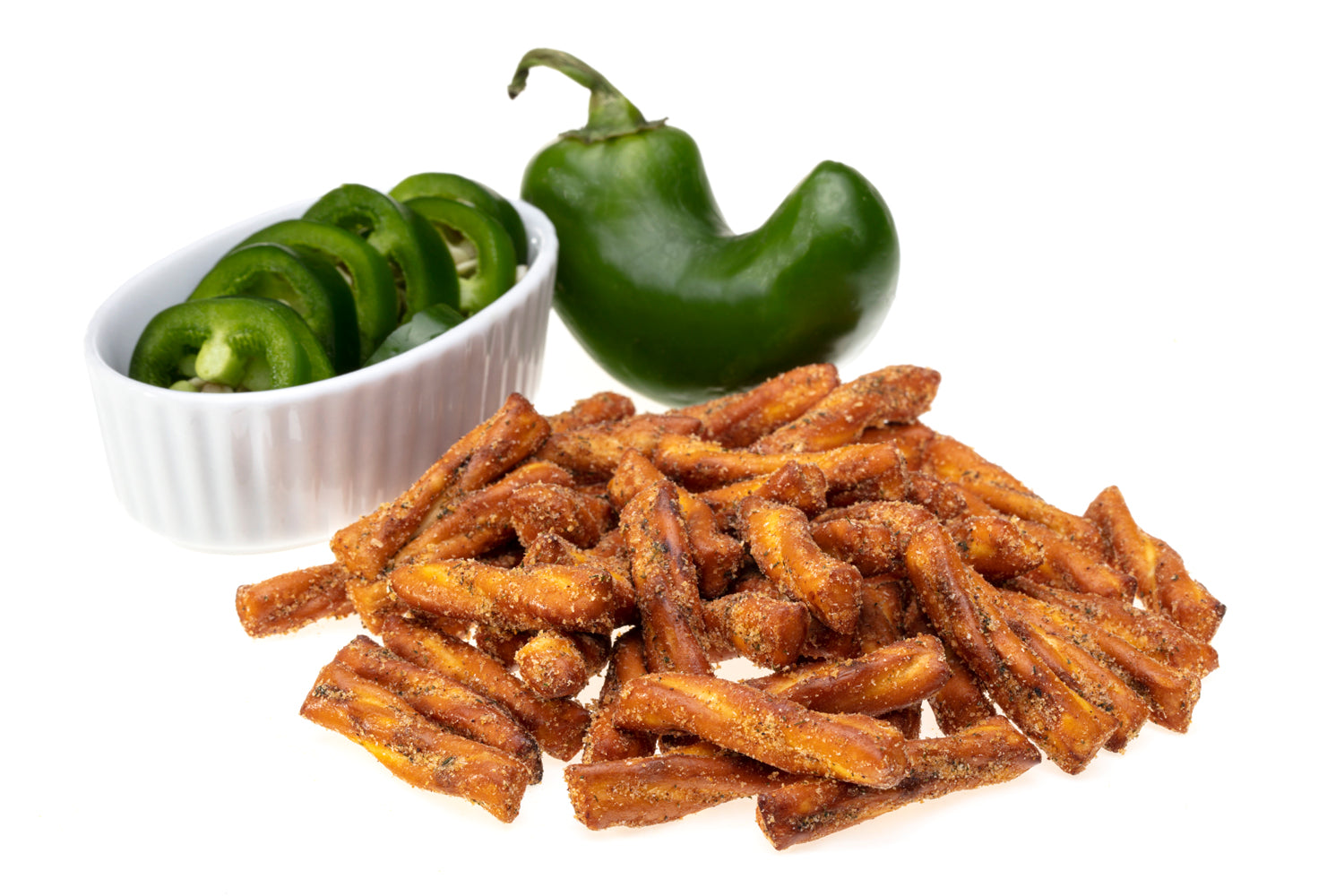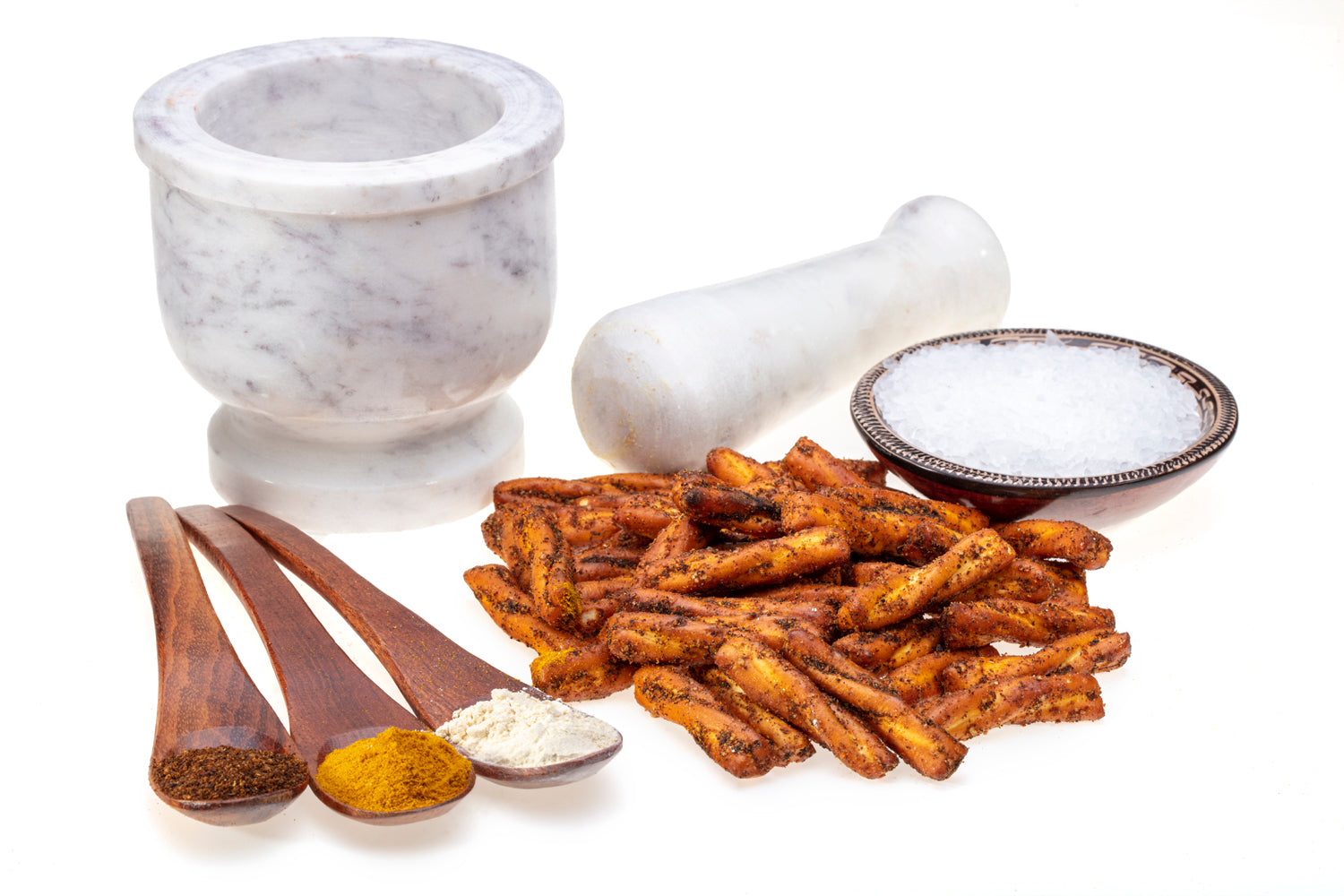 Hot n' Spicy Set
Regular price
Sale price
$36.00 USD
Unit price
per
About
Details & Care
Shipping
Sriracha - This pretzel is a hot shot of a bite. Packed with hints of chili peppers, vinegar, salt, and garlic, it's an ode to Thai cuisine that's always stimulating, flavorsome, and appetite-inducing. If you're looking for a snack with a little something-something, our Sriracha has gotcha covered.
Kickin Jalapeno - Our Kickin' Jalapeno pretzel brings a subtle sweetness to a powerful pepper. Rich and fresh, it mixes in plenty of heat for a stimulating snacking sesh. Sit on the couch and get your sweat on. It's easier than going to the gym.
Spicy Cocktail - With flavors that pay homage to the perfect Vegas cocktail, this pretzel offers just the right amount of spice for sizzling satisfaction. Grab a bowl and go all in. Your tastebuds are about to hit the jackpot.
+ More
- Less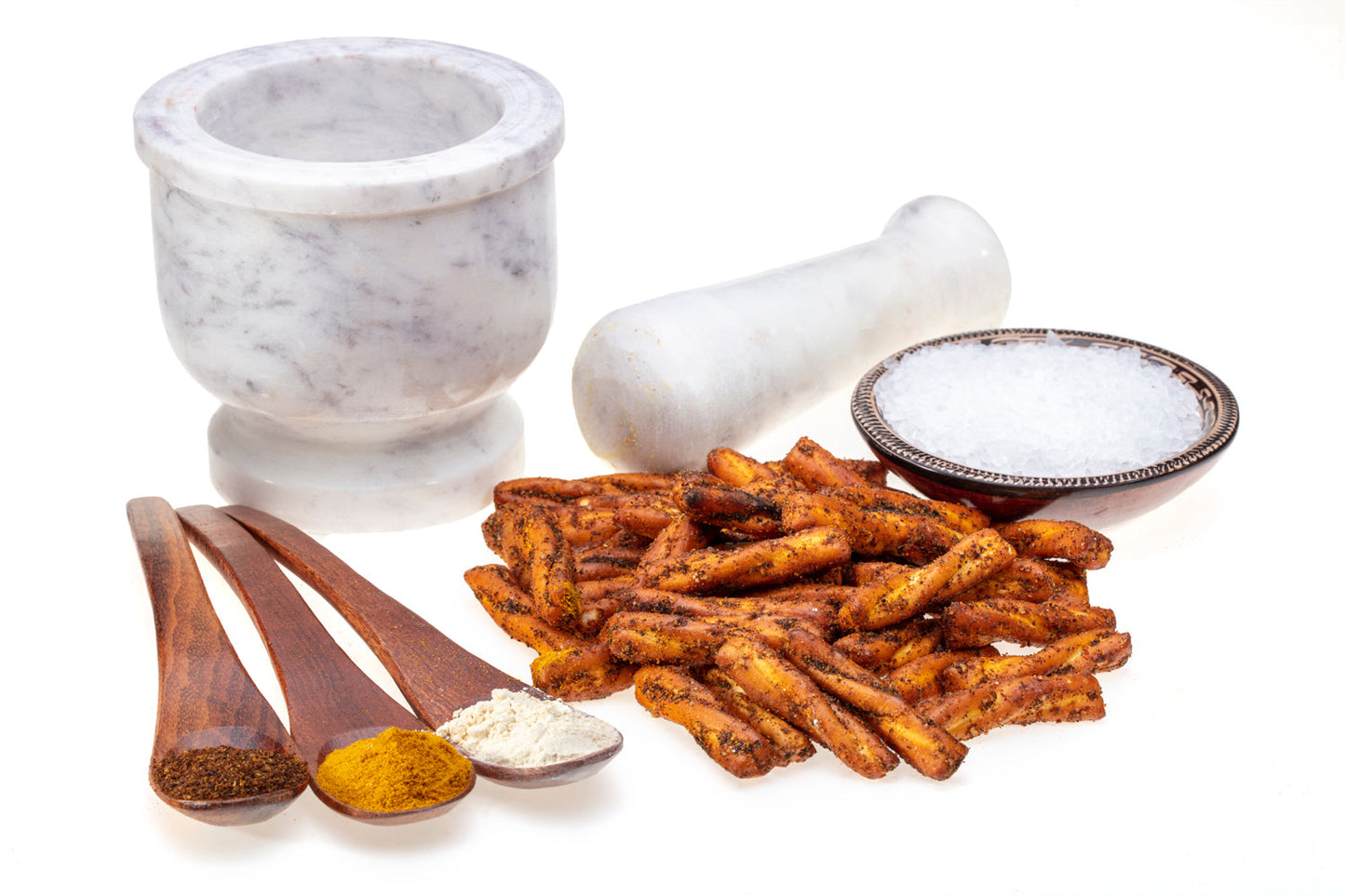 nik
tested &
approved
Why I'm
A Fan

My Rating
Simp with me
Simp with me
Simp with me
Simp with me
Simp with me
Simp with me
Simp with me
Simp with me
Simp with me
Simp with me
Simp with me
Simp with me
Simp with me
Simp with me
Simp with me
Simp with me
Simp with me
Simp with me
Simp with me
Simp with me