The Triple Threat
Regular price
Sale price
$46.00 USD
Unit price
per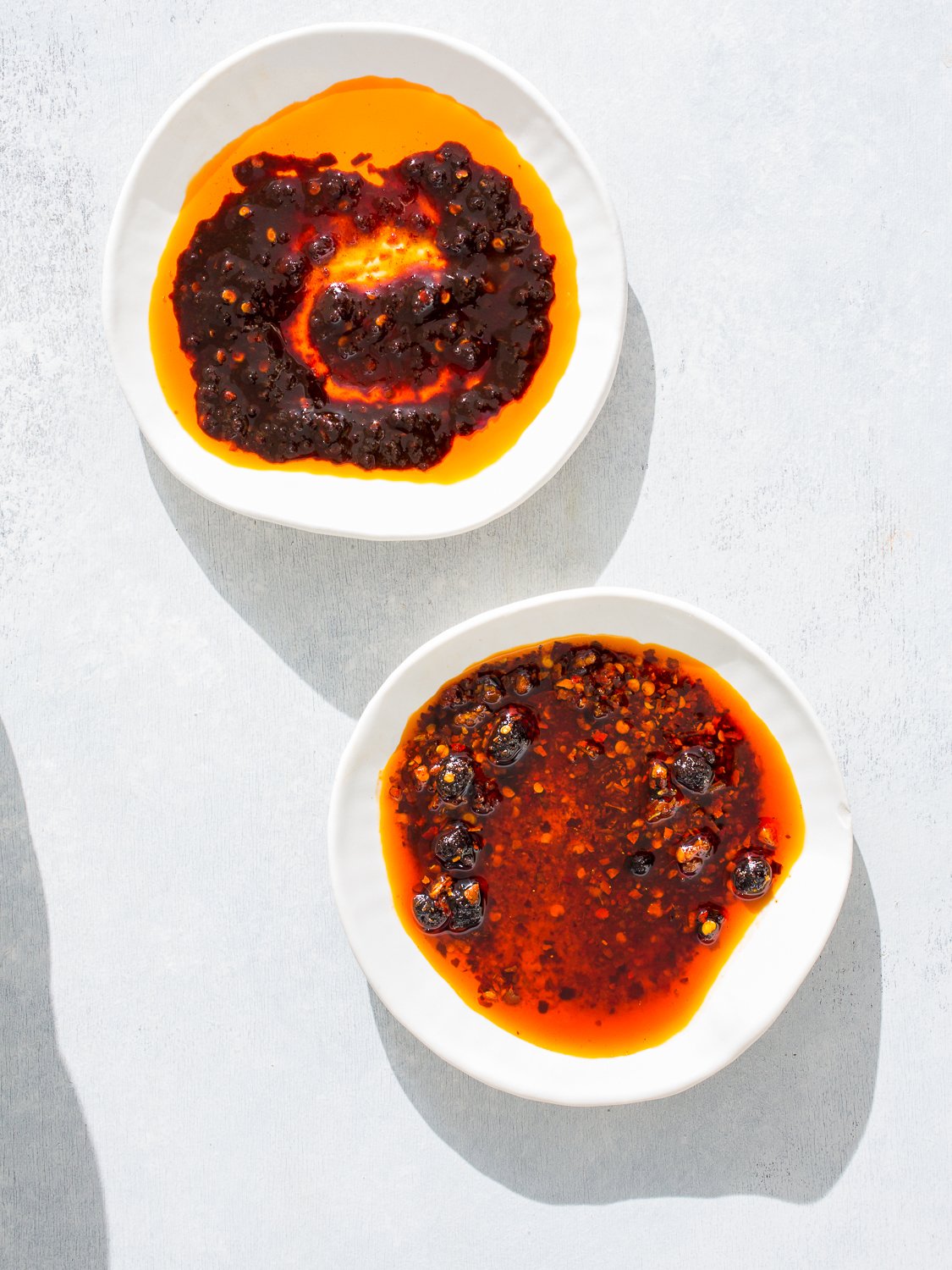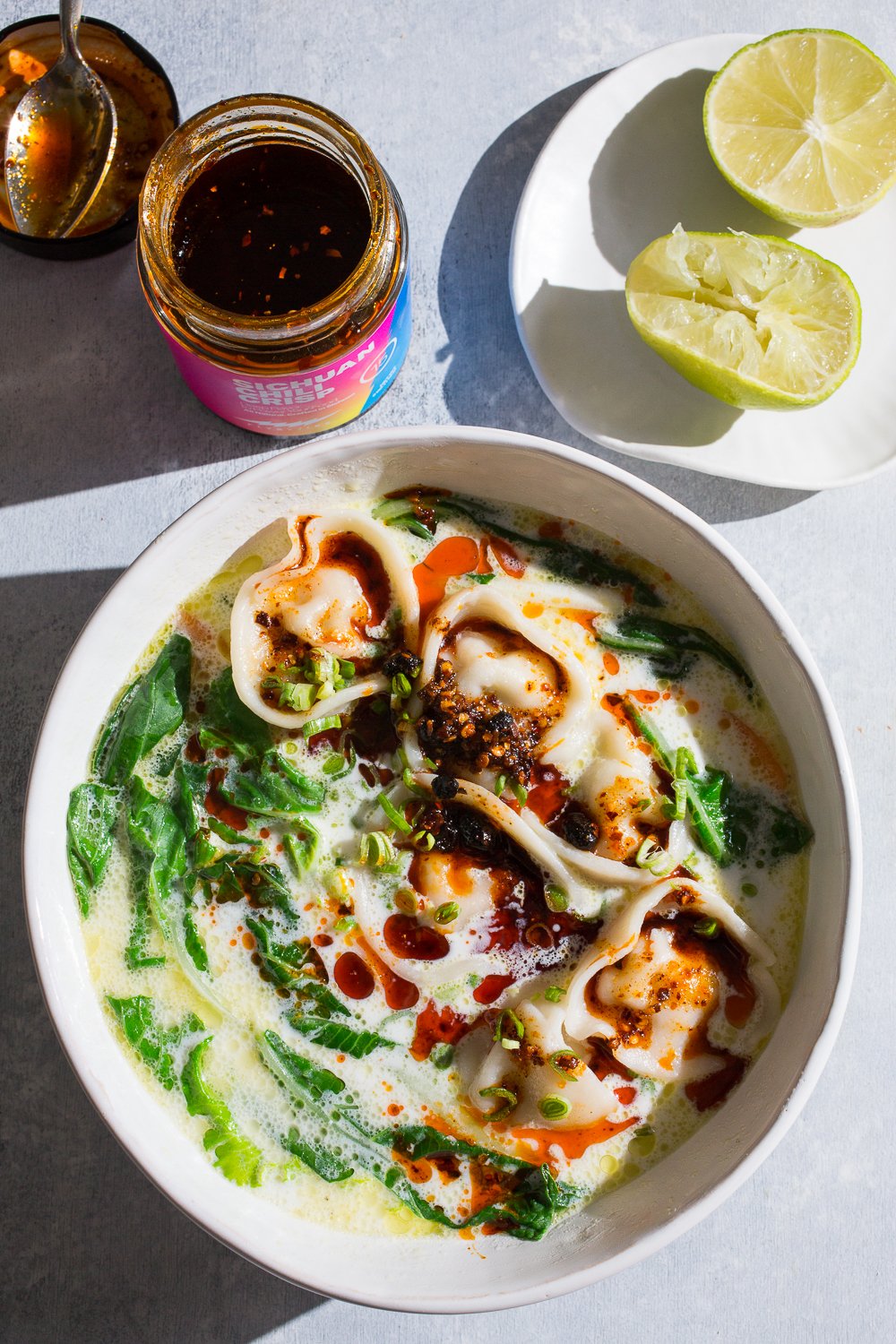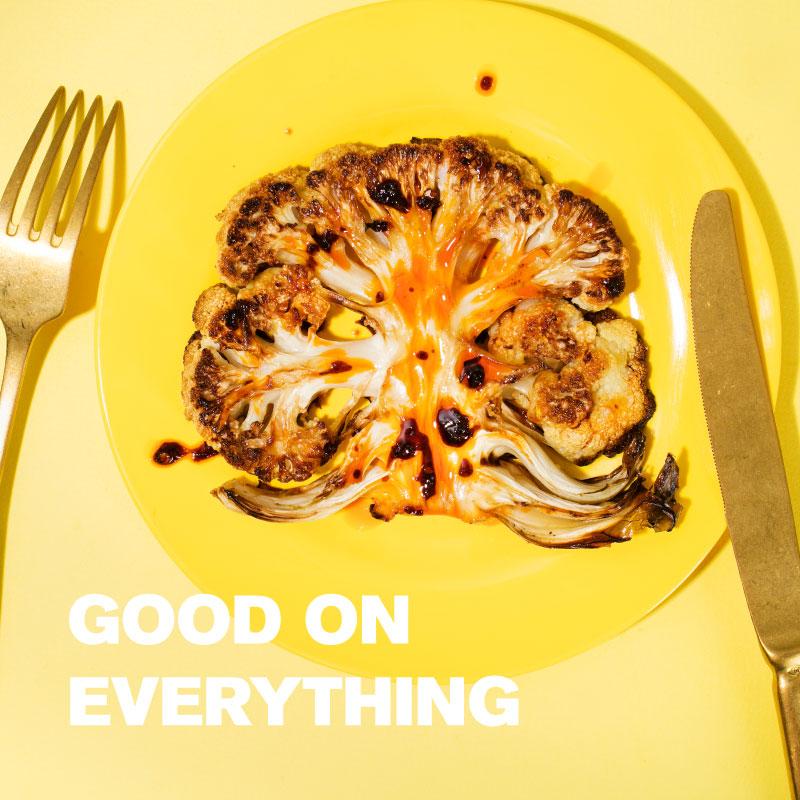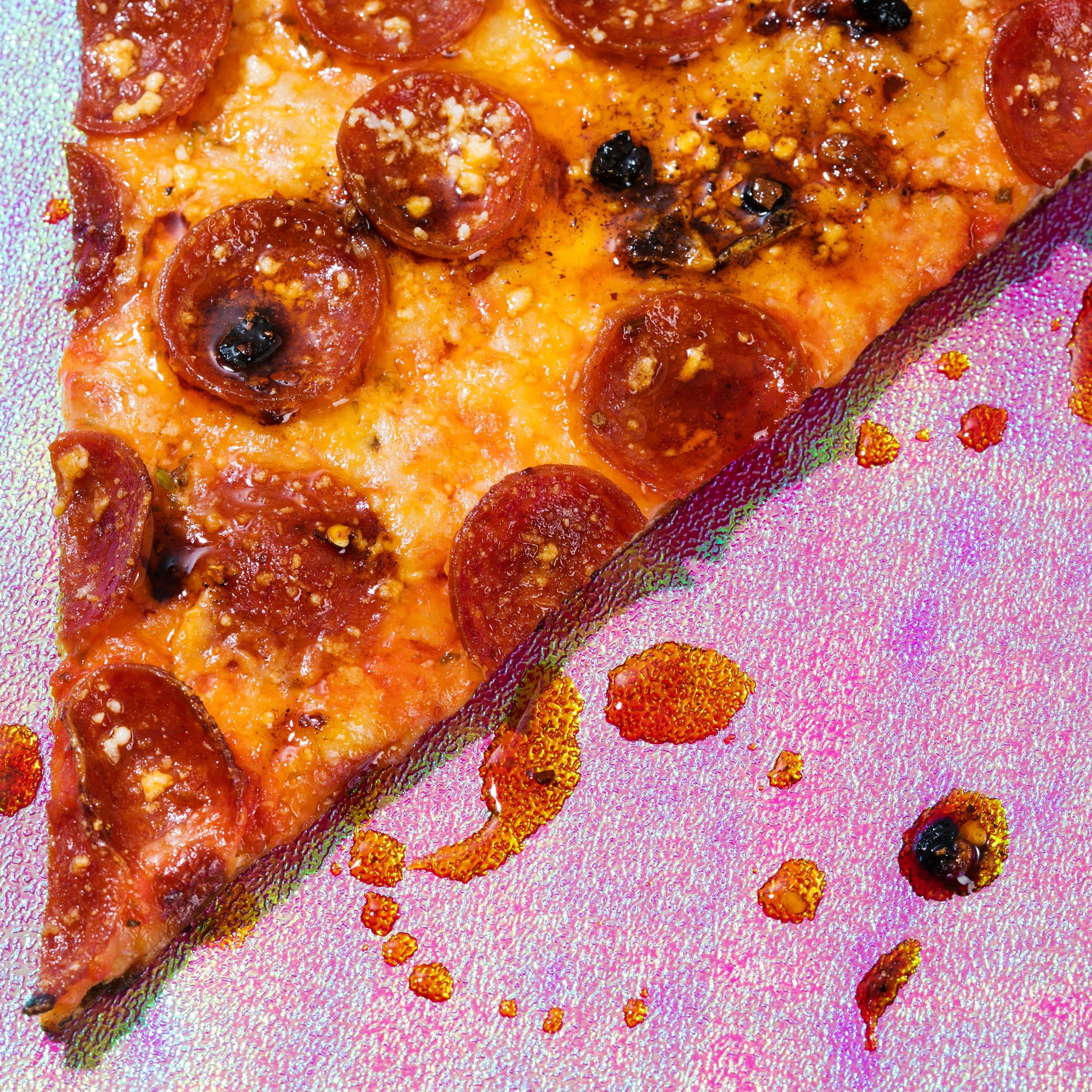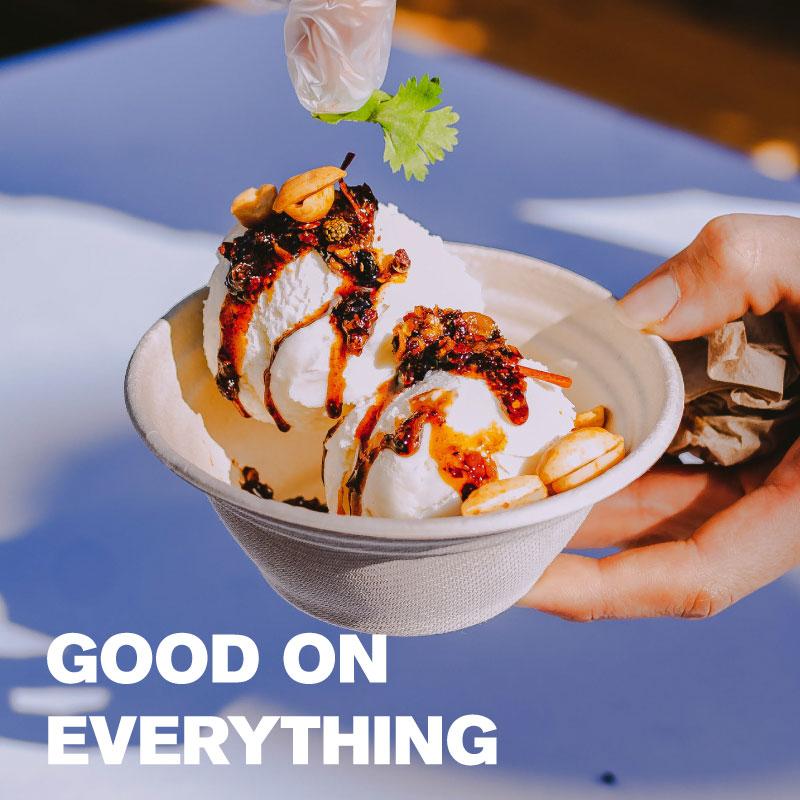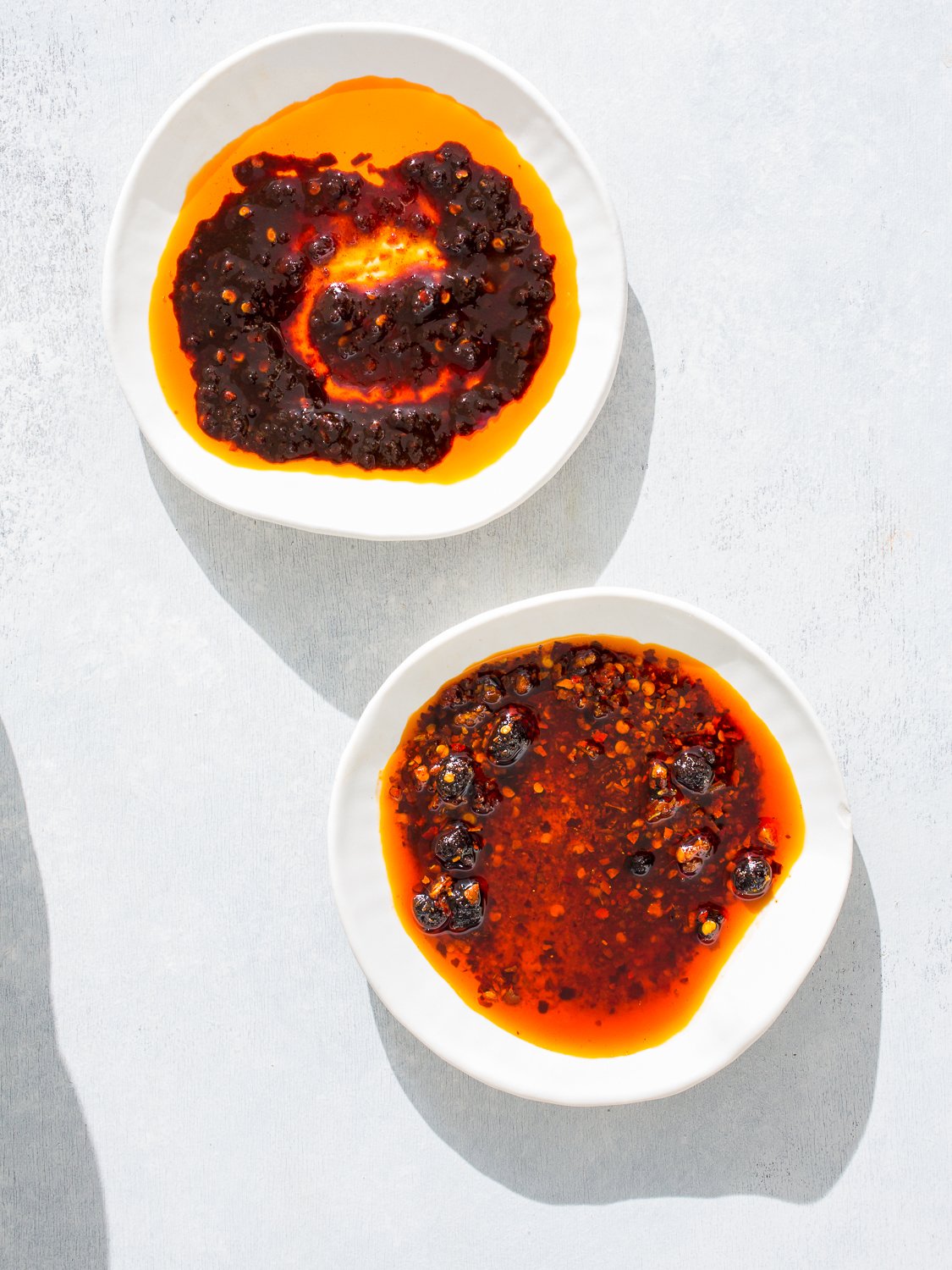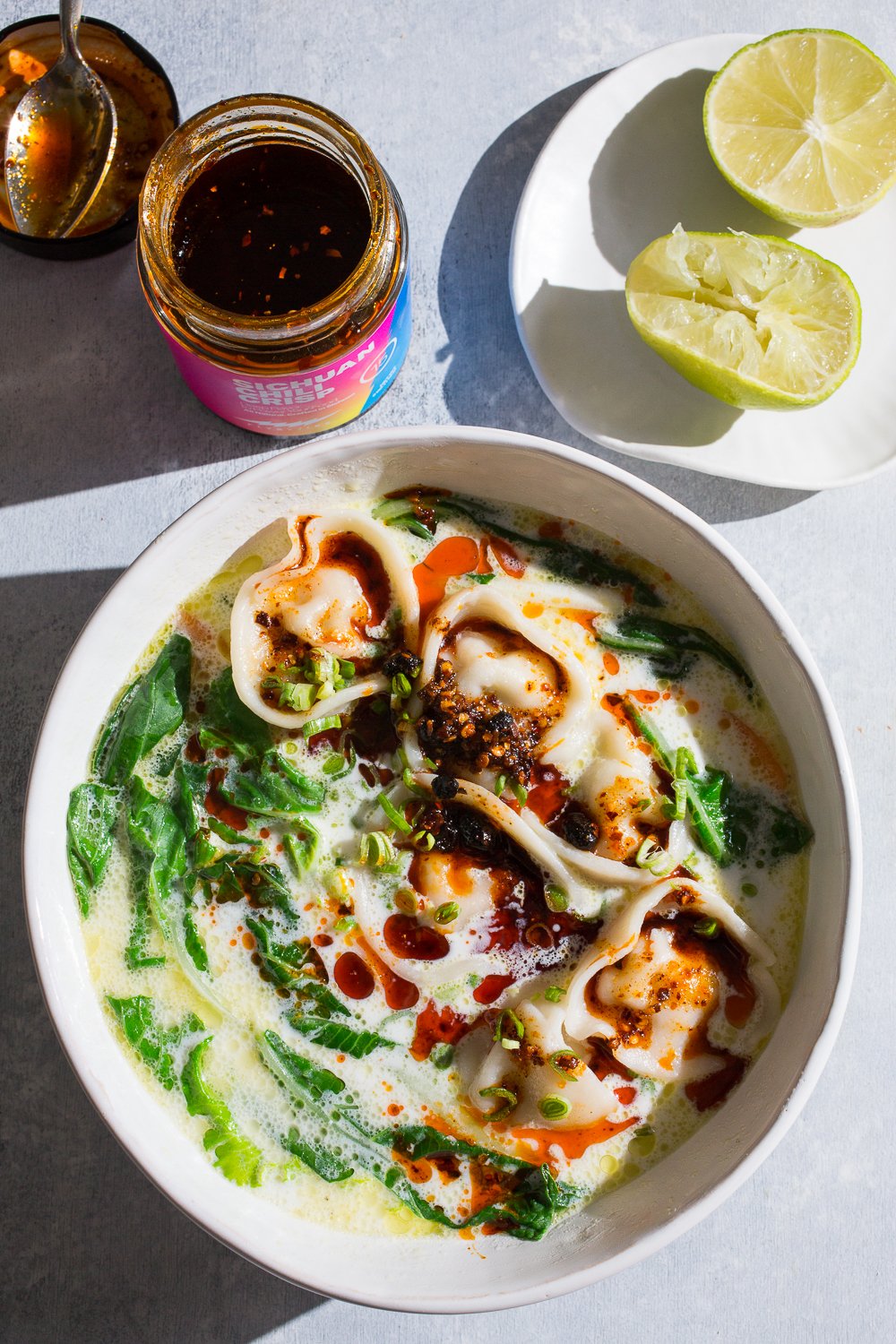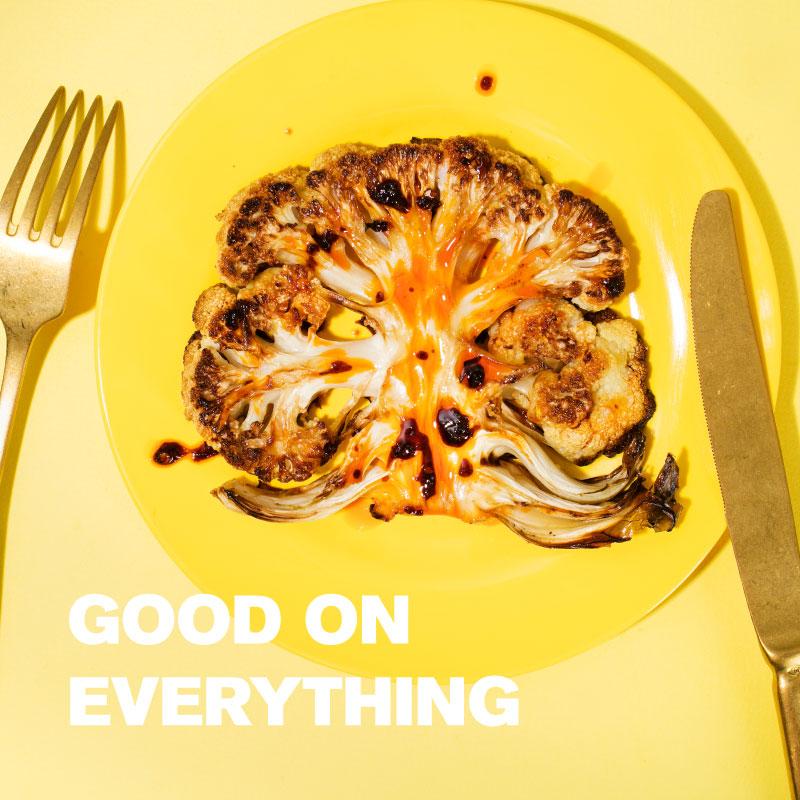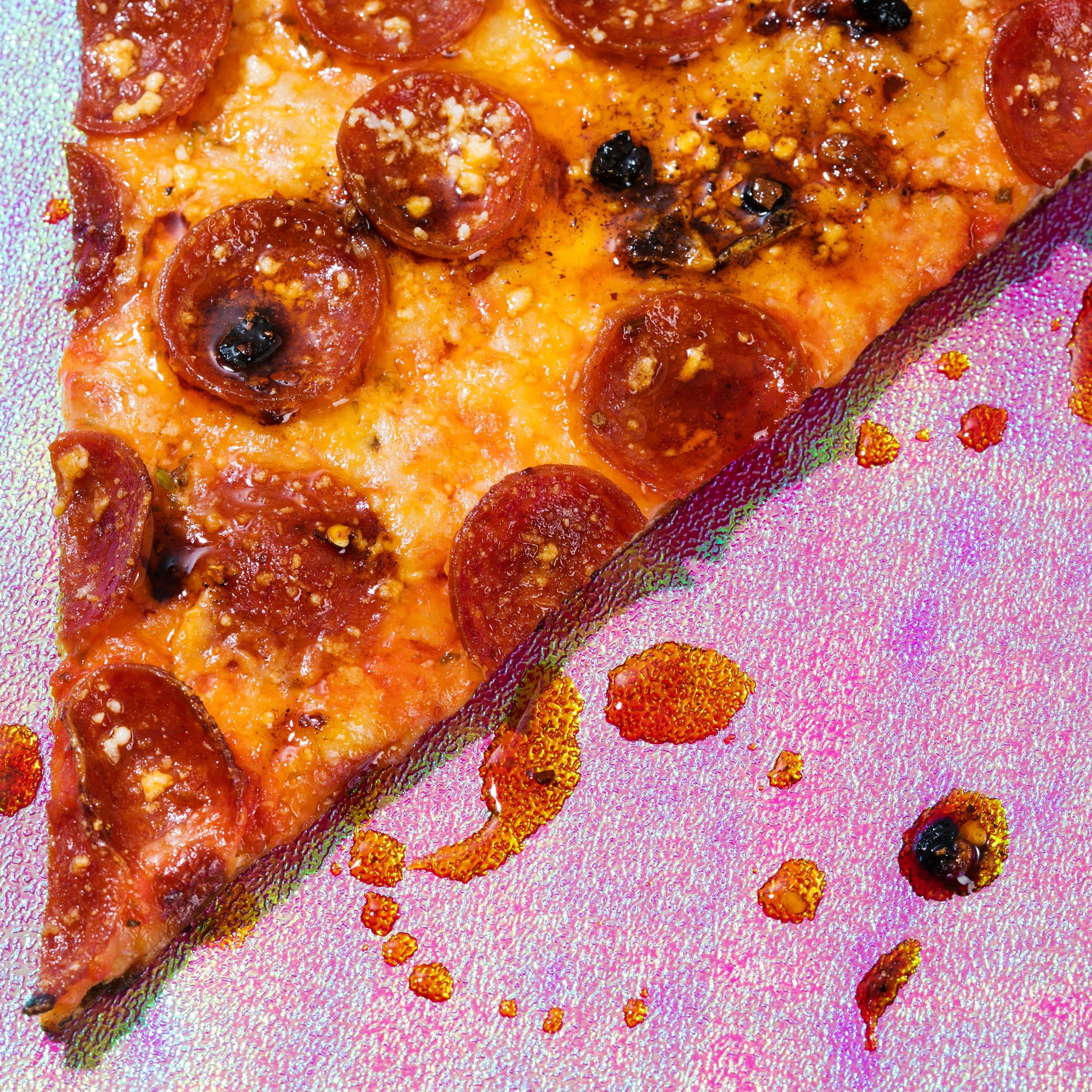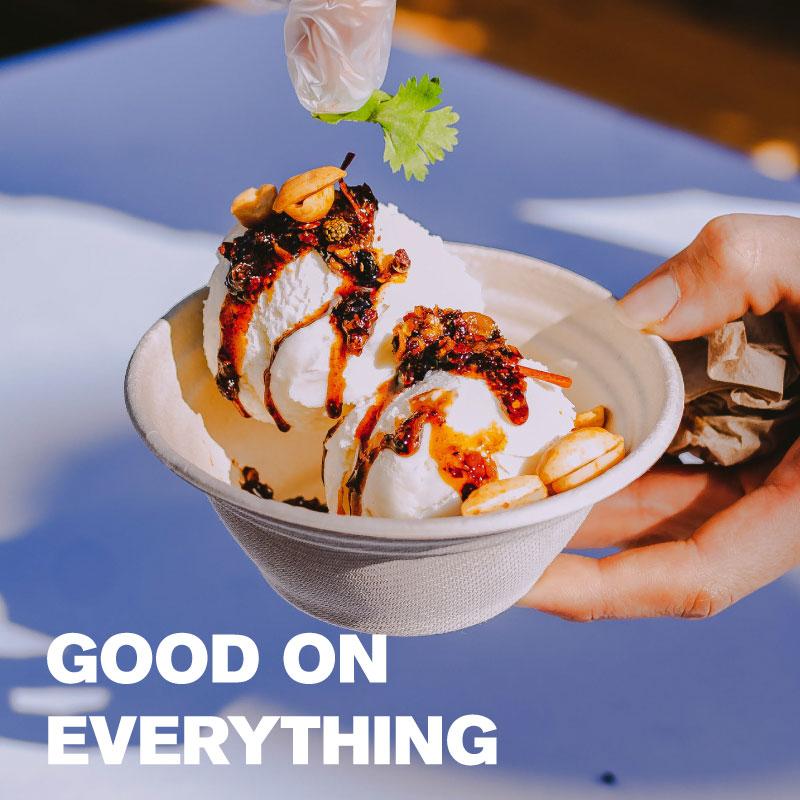 The Triple Threat
Regular price
Sale price
$46.00 USD
Unit price
per
About
Details & Care
Shipping
Our addictive, highly-charged trio of sauces and spices are better together. Produced in Chengdu, and thoughtfully crafted of fried chilies, the elusive tribute pepper, mushrooms, sesame oil, and more, the three pack makes nice with just about anything and has been called good on everything by everyone with taste buds we respect.
INCLUDES:
1 x Sichuan Chili Crisp 6 oz
1 x Zhong Dumpling Sauce 6 oz
1 x Mala Spice Mix 5 oz
SICHUAN CHILI CRISP:
When you use real ingredients with real flavor, there's no need for additives. That's how we crafted the first 100% natural Sichuan chili sauce. With premium ingredients like fragrant Erjingtiao chilis from Guizhou, cold-pressed rapeseed oil, and hand-harvested Sichuan Tribute Peppers, our chili crisp is a savory hot sauce that's intensely flavorful yet not off-the-charts spicy. Drizzle it on pizza and fried eggs, toss it with pasta and salads, and try it on ice cream.
PRODUCT HIGHLIGHTS:
All Natural
MSG Free
Gluten Free
Vegan
INGREDIENTS:
Non-GMO Rapeseed oil, Non-GMO Soybean oil, Dried Chili Pepper, Fermented Black Bean, Garlic, Sesame Oil, Salt, Shallots, Mushroom Powder, Ginger, Seaweed, Sichuan Pepper, Spices
ZHONG DUMPLING SAUCE:
Zhong shui jiao, boiled pork dumplings drizzled with chili oil, are a centuries-old Sichuan street food. The tangy-spicy-sweet sauce deserves to be put on more than just dumplings, though. Crafted with fragrant chili oil, aromatic "fu zhi" soy sauce, brown sugar, mushrooms, garlic, and a host of other spices, our Zhong Dumpling Sauce is slow-brewed to maximize umami-rich deliciousness. Try it with dumplings or noodles, drizzle it on grilled fish, and toss it with roasted vegetables.
INGREDIENTS:
Non-GMO Rapeseed oil, Non-GMO Soybean oil, Dried Chili Pepper, Garlic, Sesame Oil, Brown Sugar, Mushroom Powder, Spices
MALA SPICE MIX:

Mala translates to "numbingly spicy," and is the signature flavor of Sichuan cuisine. With a mix of 11 herbs and spices, including Erjingtiao chili and prized tribute pepper, our Mala Spice Mix is marked by fragrant, tingly spice. Use it as a marinade for chicken, lamb, fish, roasted potatoes, or simply sprinkling it on pop corn. 
INGREDIENTS:
Dried Chili Pepper, Sugar, Salt, Mushroom Powder, Seaweed Powder, Spices


+ More
- Less
Small batch crafted in Chengdu, Sichuan.
Free shipping over $50 before 12/10.
– or –
Why Batch?
"I recommend that all my brands put Batch Tags on their packaging for the fastest reordering experience"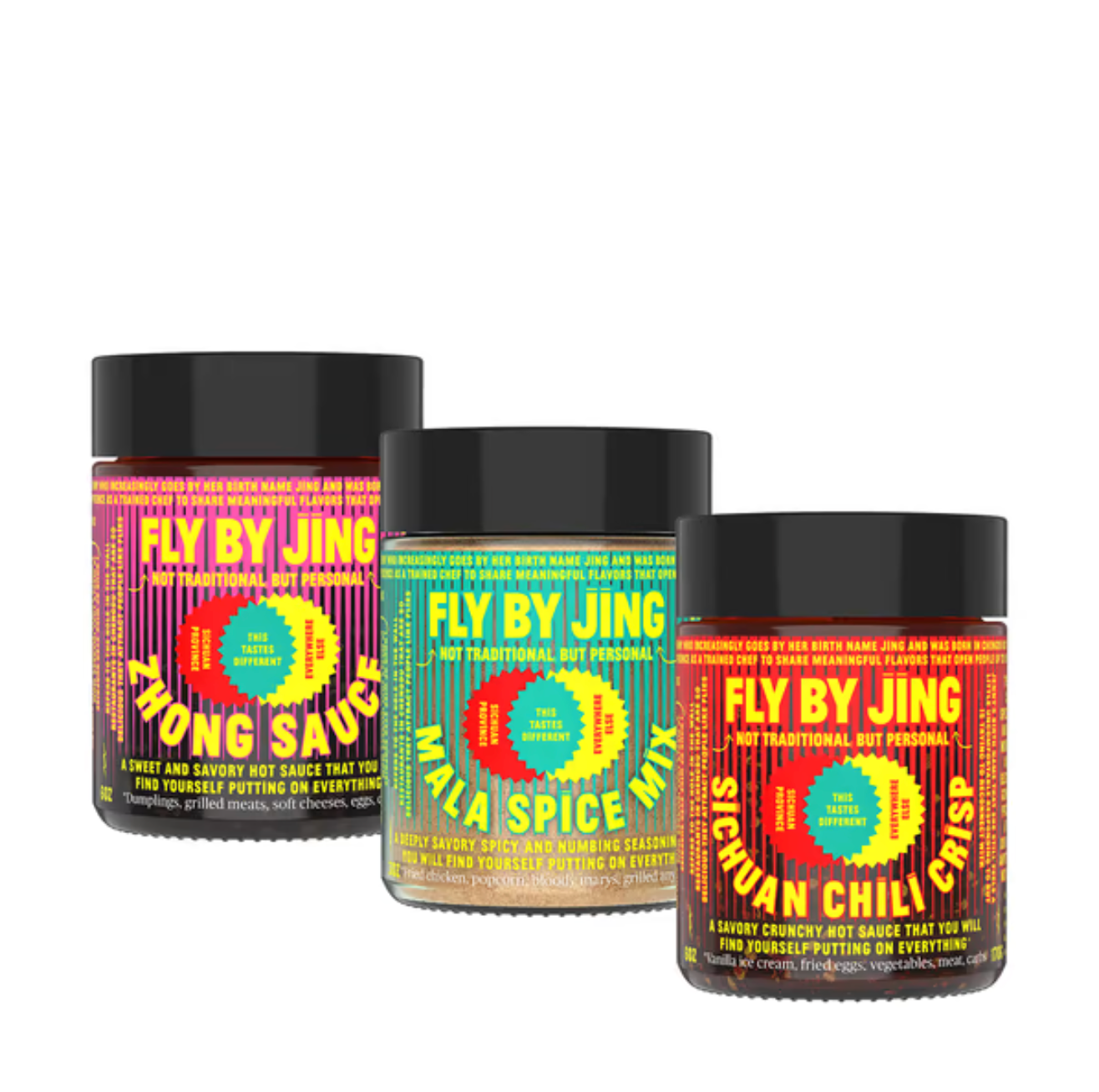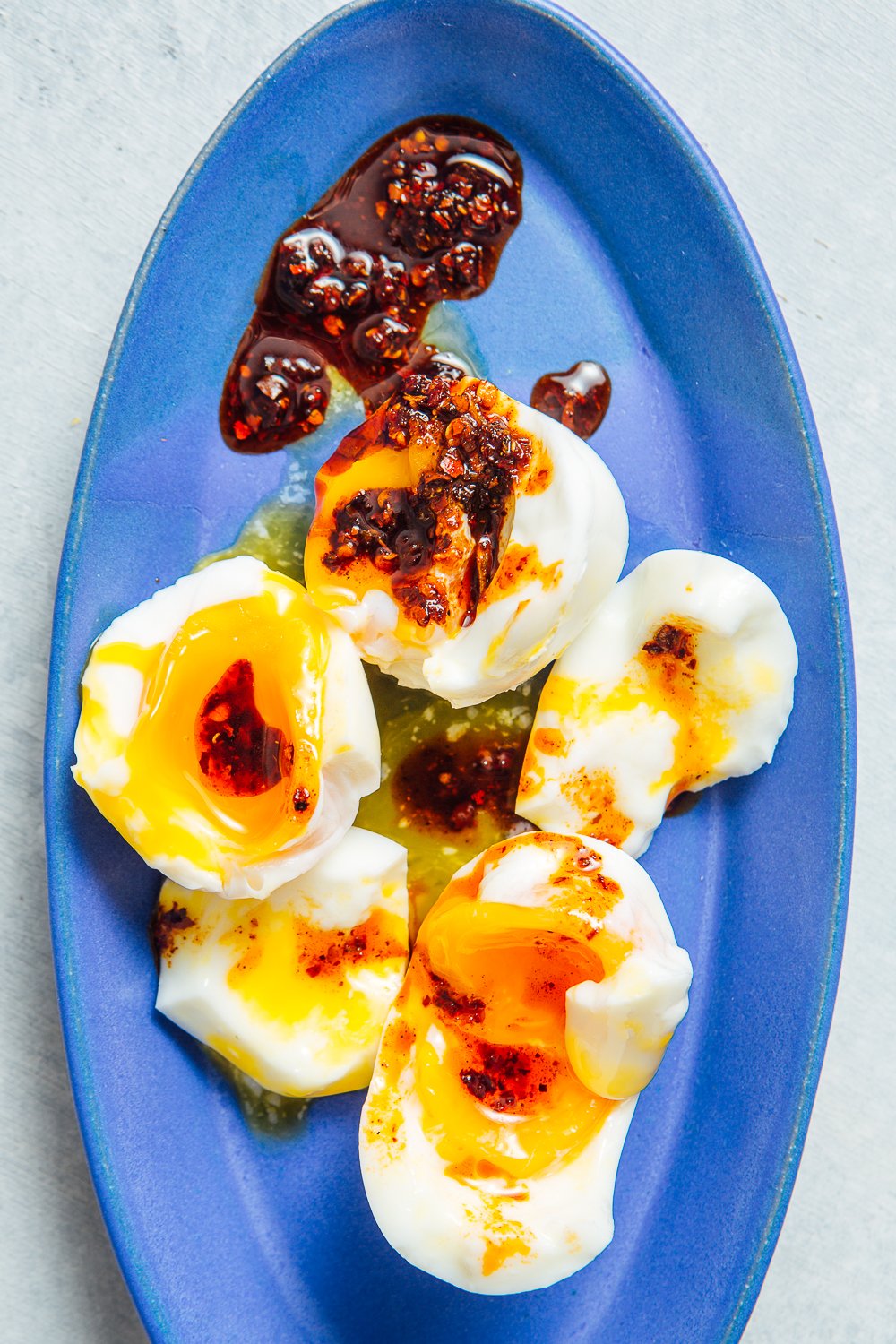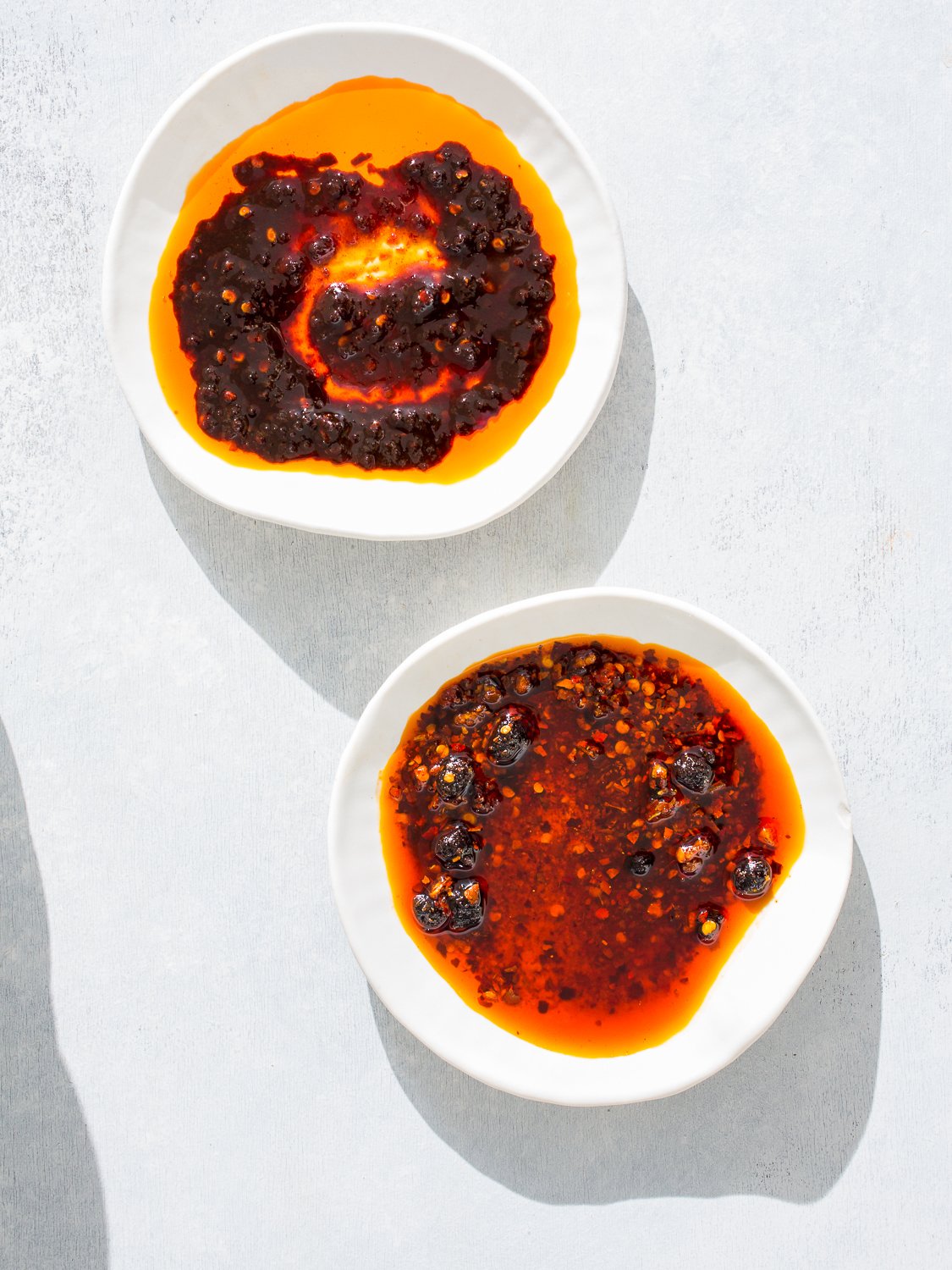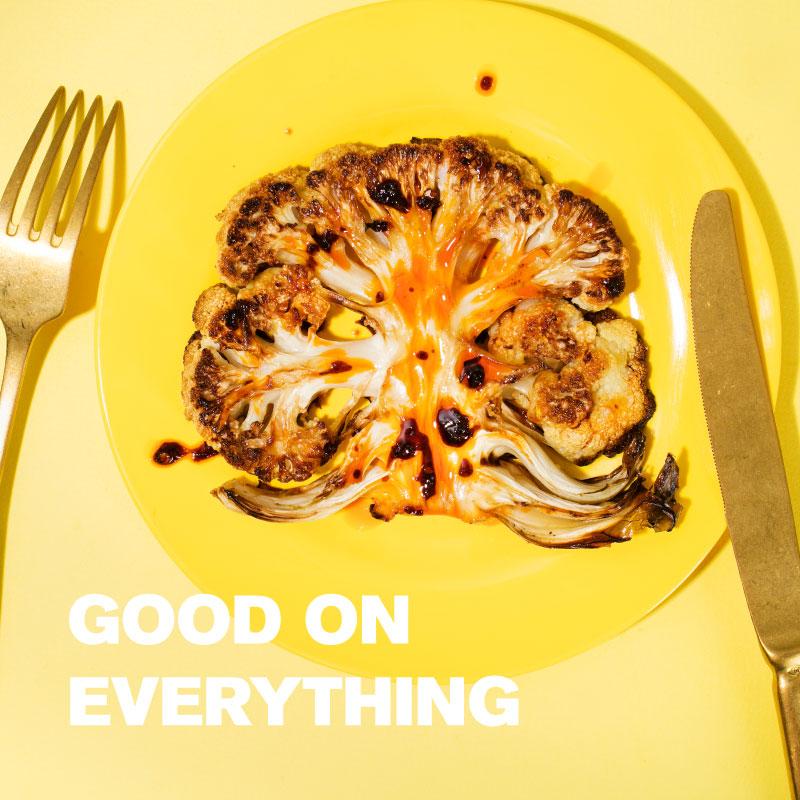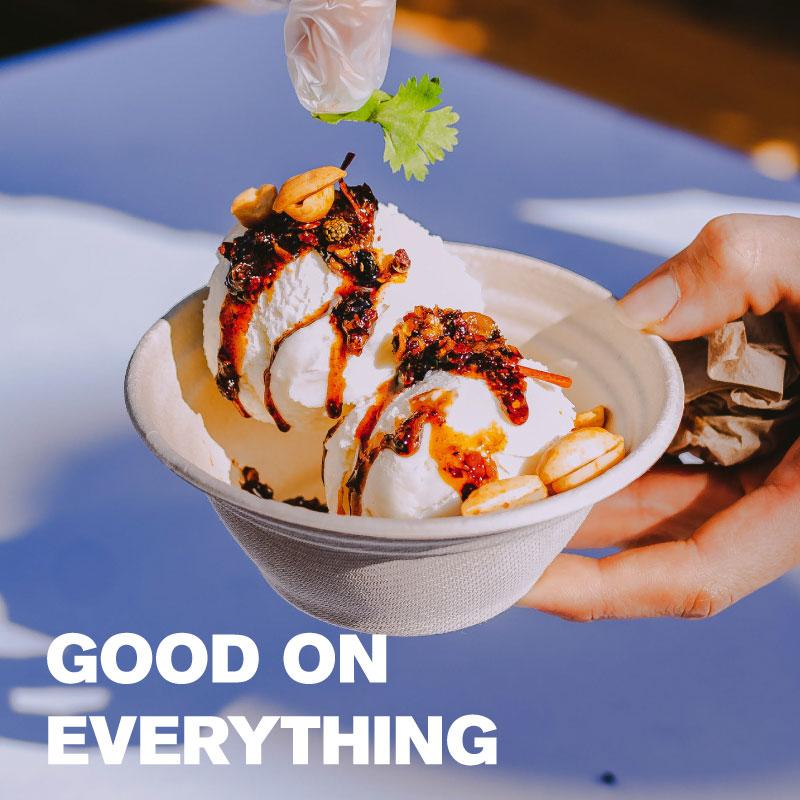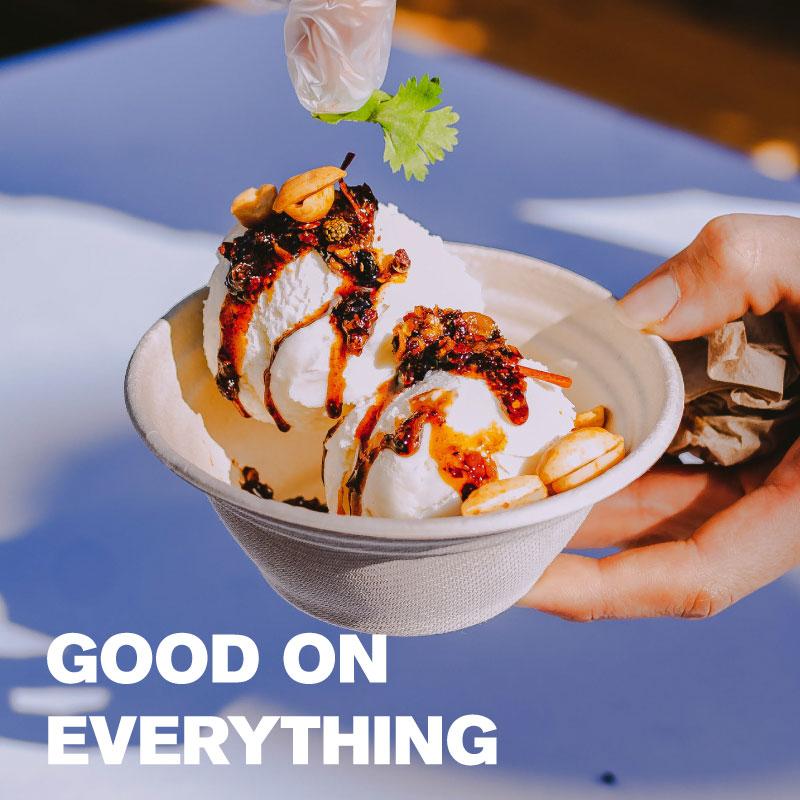 nik
tested &
approved
Why I'm
A Fan
Fly by Jing brings resturant quality flavor to your kitchen. It makes any dish taste authentic and delicious.

My Rating
Simp with me
Simp with me
Simp with me
Simp with me
Simp with me
Simp with me
Simp with me
Simp with me
Simp with me
Simp with me
Simp with me
Simp with me
Simp with me
Simp with me
Simp with me
Simp with me
Simp with me
Simp with me
Simp with me
Simp with me